31
POOL FRONT Disney Theme Condo TOP FLOOR CORNER UNIT
8 guests
|
3 Beds
|
2 Baths
LOCATION! LOCATION! LOCATION!...POOL FRONT TOP FLOOR CORNER UNIT It doesn't get any better than this! Our condo is located on the TOP FLOOR CORNER UNIT of building 8 overlooking the pool and clubhouse. It has one of the best views in the entire community. You will have a perfect view of th...
Category: 3 Bedrooms Condos
guests
|
3 Beds
|
2 Baths
Great Rates - The Wallace at Windsor - Kissimmee, Florida - Sleeps 8 - A 5-Star Condo Resort For The Entire Family, The Windsor Hills Resort is the Closest Community to the Walt Disney Parks. Only 2 miles away from Disney World.
Category: 3 Bedrooms Condos
33
Dave Robinson Invites you to Lakeview Condo 404!
8 guests
|
3 Beds
|
2 Baths
LakeView 404! Overlooks Lake on Windsor Hills Property! Click the WEBSITE ICON on the LEFT to see a guided video tour, and MORE!
Category: 3 Bedrooms Condos
34
Close2Mickey - New Owner's Special-Free night with 4 night rental in Oct and Nov 2018
6 guests
|
3 Beds
|
2 Baths
Close2Mickey is a beautiful 3 bedroom, 2 bath, smoke free condominium in Kissimmee Florida that can be rented for less than a Disney area hotel. Our vacation condo is less than 2 miles from Walt Disney World and 20 minutes from all other major Orlando attractions. Our condo is a great place for y...
Category: 3 Bedrooms Condos
35
WINDSOR HILLS - 5 STAR DISNEY RESORT CONDO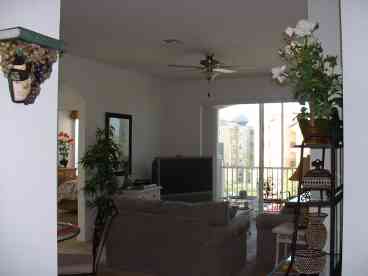 guests
|
3 Beds
|
2 Baths
Windsor Hills is an exclusive 5 star resort situated in the very heart of Kissimmee, Orlando. Location, location, location: Windsor Hills is the closest resort to the disney parks! Its fantastic location is just one of its great features. It is only two miles from Disney World and is very close t...
Category: 3 Bedrooms Condos
guests
|
3 Beds
|
2 Baths
3BR/2BA, Sleep 6 24 hour gated community with recreations such as resort style pool with a waterslide, spa, separate toddler pool, billiard tables, tennis and volleyball courts, fitness room, video game room, children's playground, sundry shop, and even a movie theater; Its no wonder Windsor H...
Category: 3 Bedrooms Condos
37
Donald Duck's 3 BdRm Luxury Condo - Minutes 2 Disney
6 guests
|
3 Beds
|
2 Baths
Feel at home in your comfortable accommodation at one or both of our brand new luxurious condos with 2 king bed suites, 2 leather sofas, free Wi-Fi & free phone calls in North America. Located at the prestigious five-star vacation resort..Windsor Hills. This is a 24 hr. secured gated resort commu...
Category: 3 Bedrooms Condos
38
Incredible's Hideaway Condo with Bunkbeds!
guests
|
3 Beds
|
2 Baths
Our condo has it all for your vacation of a lifetime! We can accomodate any group from 1 to 8 people. The Incredible's Hideaway is professionally decorated and includes state-of-the-art electronics, mahogony style furniture, kid-friendly leather couches, upgraded ceramic tile, carpeting, and more...
Category: 3 Bedrooms Condos
191 Sites In Our Database
12hits -Reset every 720 Hours (30d)
Last Reset: 8.05.2020 18:11 ART / Next Reset: 7.06.2020 18:11 ART
Last Updated: 31.05.2020 16:51 ART / Next Update: 1.06.2020 0:14 ART
Edit/Stats | Search |
2003-2020
www.windsorhillsrent.com
All rights reserved
This site advertises rentals located in the Windsor Hills Resort in Kissimmee, Florida. This site is not run by Windsor Hills and has no official affiliation with the Windsor Hills Resort. No comments or information presented on this site is represented by the Windsor Hills Resort, its staff or any of its Home Owners Associations.
Privacy Policy